High Magnetic Field Component Solution for All Kinds of Industrial and R&D Applications

Magnetic Assembly Design Assistance and Supply
China Magnets Source Material Ltd designs, produces and supplies all types of magnetic components which applied to some specific function, such as rotation, positioning and suspension.
We Help You to Make It Come True
There are many factors should be taken into consideration while designing: size & tolerance, magnetic field strength, working temperature, pull forces, torques, weight, environment humidity, environmental ph, cost, etc. We can custom high magnetic field assembly benefited from our experienced engineers, first-class processing equipments & assembly lines.
Our magnetic component solutions include miniaturization, lightness, higher efficiency, cost reduction and even reduction of rare earth magnet material use, etc.
Need any magnetic assembly design assistance, please feel free to contact us at sales@china-magnets-source-material.com. Providing your requirements as specific as possible and we will help you to make it come true: no matter what quantity you need: sample for prototypes or batch quantity.
Various Materials include
Steel, plastics, ceramics, composites
Neodymium Iron Boron, Samarium Cobalt (SmCo), Alnico, ferrite
Rich Experiences of Magnetic Assembly Include
Different modeling software
Injection molding techniques
Joining technologies
Rotors balancing
Assembly devices mounting
Magnetizing of already assembled components
Different test methods
Magnet Component Applications include:
Electromagnets
NMR assemblies
Latch assemblies
Magnets for Pumps
Beam focusing assemblies
Magnets for Recycling Applications
Voice-coil assemblies
Dynamically balanced rotors
Magnet assemblies for Motors, Drives, Machines, Actuators
Hybrid and electric drive motorsAutomotive sensors, motors or actuators
Rotors which may include sleeves (inconel, stainless steel, Wraptite composite sleeves)
Aerospace applications including radially oriented ring systems for gyroscopes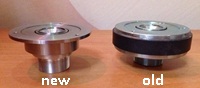 Magnets for Loudspeakers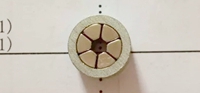 Halbach Arrays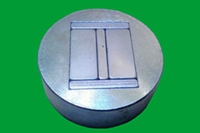 Magnetic health care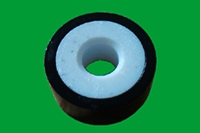 position sensor magnets
Magnets for University R&D projects
Reprographic rolls for toner based copier systems
Holding, Clamping and Lifting magnets
Magnets for Aerospace products
Pump couplings (inner and outer magnet assemblies)
Oil and gas industry sensors and drive systems
Magnets for Generators, Alternators, Turbines
Magnets for Electronic products
Magnets for lighting systems
Automotive magnets
Magnets for Security systems