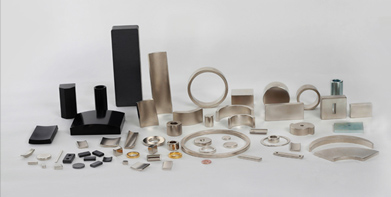 Professional Manufacturer, High Quality And Best Magnetic Solution
Set up in 1990, China Magnets Source Material Limited specializes in research and development, production and sale of permanent magnet; includes NdFeB, ferrite, SmCo, AlNiCo, magnetic assembly. Over 20 years of development, CMS Magnets has trained an excellent management team, experienced researchers, technicists; use the advanced production equipment and strict testing system for products; master the production process of rare earth permanent magnet. The company has passed ISO9001:2008 and ISO/TS16949:2009. All products are ...
LONG HISTORY
HIGH QUALITY
20 years experience in magnet industry
Design and manufacture high quality products with engineers.
SMALL ORDER ACCEPTABLE
OEM ACCEPTABLE
Small order is accepted,we treat every order well.
15 years OEM experience for 300 clients from US and Europe.
Acquire Technical Infomation Quickly and Accurately
If you are not familiar with permanent magnet when you are in a magnet project, our technical support will help you. China Magnets Source Material Limited prepares the technical data you may need when you choose a magnet and helps you become more productive. You also can send us email for more customized support.