Rare Earth Magnets China To U.S. Under Trade War 2019
Last month, China and the U.S. just signed the Phase 1 deal to ease the hostilities. Have you ever wondered what happened to the rare earth magnets industry that were once the center of the trade war? What percentage of rare earth magnet China shipments in 2019 to U.S. have grown from year ago?
The Importance of Rare Earth Magnets China
China is the world's largest manufacturer of rare earth magnets. The rare earth magnets are widely used in medical devices, commercial appliances, defence, engineering and scientific research. They are not only critical part to many of the devices that enrich our lives. Such as microphones, headphones and loudspeaker. Neodymium iron boron magnets are key component in the drivetrain motor of electric vehicles (EVs).
Permanent rare earth magnets come in two types, one is neodymium magnets, the other is samarium cobalt. Compared with other magnets, these two are the most used. Because they can deliver more power relative to their size.
In the midst of the Sino-U.S. Trade war, supply sustainability & stable price of rare earth magnets remained the most concerned topic of most U.S. customers.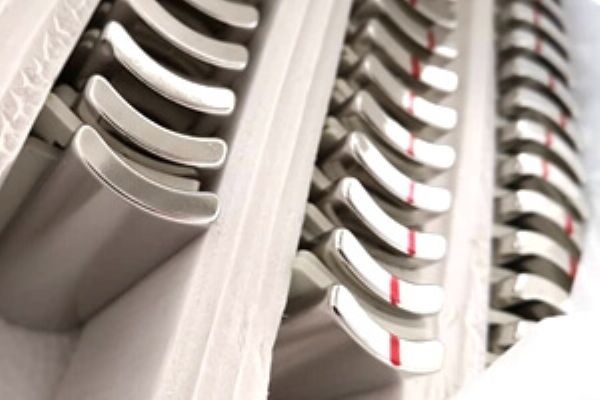 Rare Earth Magnets China In 2019
In May last year, with the escalating tensions of the Sino-U.S. Trade war, the Chinese President visited the magnet factory. This sign sparked concerns it could restrict the supply of rare earth products in its trade row with Washington.
Following this, the price of rare earth raw materials (Pr, Nd, Dy) has skyrocketed. And last June rare earth magnet China exports to U.S. fall 3.9% from May, Reuters reported last July.
However, ultimately there was no any formal measures and price leveled off. Reuters reported on January 31 that China's exports of rare earth magnets to the United States jumped 11.9% in 2019 according to customs data showed on Friday. This is a more direct indication of the impact of last year's rare earth crisis on U.S. magnet procurement.
And as rare earths became a potential front in the Sino-U.S. trade war, Pentagon plan to bolster its stocks. The U.S. military is also seeking to stockpile neodymium iron boron magnets, a type of rare earth magnet essential to many military weapons manufacturing.
Rare Earth Magnets China In 2020
At the beginning of 2020, Chinese government is taking many strong measures to fight coronavirus. And the Spring Holiday is also extended one week by Chinese government requirement. In addition to the impact of rare earth magnet delivery time, is there any other impact on the magnet industry? Let us wait and see!