Ferrite Magnet Segments
Swiss Customer:
We send you a drawing for a new project. The magnet segments are in one way simple but the compliance with the measures and tolerances as well a consistent magnet quality is very important for the mounting and the correct working of the motor. If you can make it, the monthly requirements qty 50000pcs.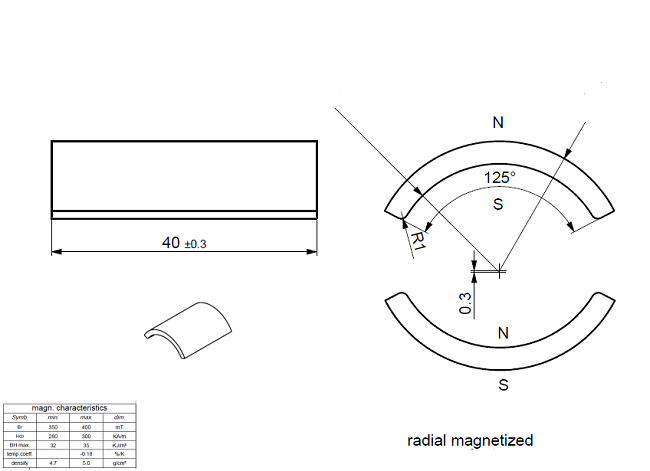 China Magnets Source Material Ltd:
Sure, we can produce the segment permanent magnet according to your drawing, we will produce the 100pcs ferrite magnets samples and send you to test.
Samples Finished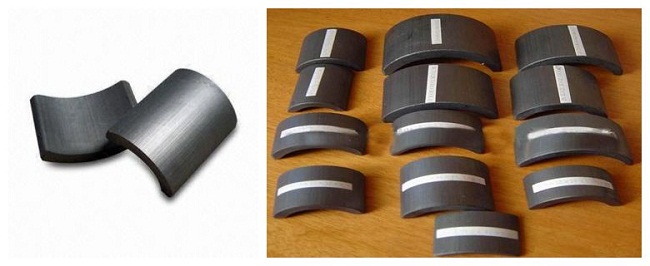 Swiss Customer:
Thank you very much for your samples. It looks wonderful. We tested the magnetic performance and it works well in our operation motor. It is very nice with your production technology, we are producing special electric motors with a big efficiency, Therefore the abidance by the tolerances is essential. you are the best supplier for our magnets. We will check that the qty needed and send the bulk order to you.