Pot Magnets
To buy pot magnets, China Magnets Source Material Limited can be your best choice. Base on the experience of magnets (NdFeB, SmCo, AlNiCo and Hard Ferrite), our company also make magnet with spare parts, such as metal, plastic, rubber and other components into pot magnet.
Pot magnet can meet some special requirements while a single magnet can not do, such as the magnetic power is several times bigger than the magnet itself. In the meantime, using a pot magnet can save more cost than just using single magnet and gain the same purpose.
China Magnets Source Material Limited can make the pot magnet according to your actual demand, such as magnetic force, size and so on.
Types of Pot Magnets
Countersunk Pot Magnets
Ring Pot Magnets
Screw Pot Magnets
Eye Screw Pot Magnets
Hook Pot Magnets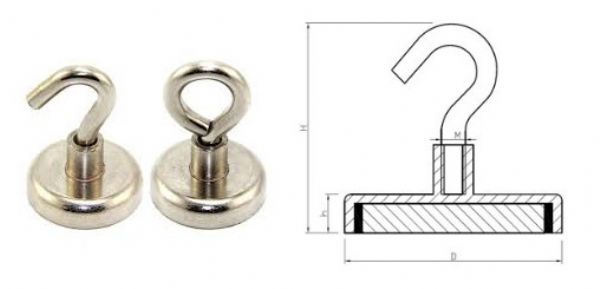 Pot Magnets Application

More information about Pot Magnets, please contact us.