Permanent Magnet - Ideal Furniture Hardware Item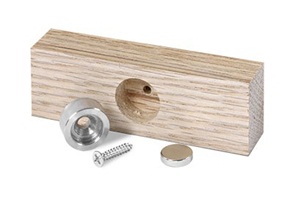 Magnetic door catch / door closer / door stopper / cabinet latch / door lock is the most common use of magnets on furniture with doors, from desks and cupboards to dressers. The traditional door catches use ferrite / ceramic magnet. When new strong magnetic material super strong neodymium appeared, furniture designers are beginning to create ordinary furniture to cool art, such as floating bed and float table.
This new generation magnet is the most powerful magnets you can buy. Use them as the furniture closure or mount them into small trinkets to use as refrigerator magnets or take them as the connection of two nonferrous items or even use magnet on all furniture where you can imagine.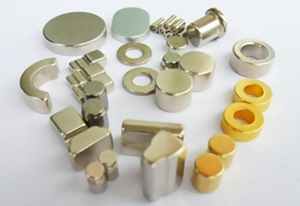 China Magnets Source Material Ltd offers many different types permanent rare earth magnets with custom service for magnetic furniture; please contact us at sales@china-magnets-source-material.com for more detail.
---
1. Box magnetic door opened in all directions with help of strong magnet by Marc Tauss, Switzerland


2. Magnetic cabinet knob in temporary use for child-proofing by Andrea Bernardi, Italy


3. Magnetic table without screws by Eveline Pieters, Belgium


4. Modular mobile magnet bar by Hubert Mussack, Austria


5. Magnetic knife rack by Magnet Expert, UK