Neodymium Magnet for Charge Cable
Using the strongest N52 neodymium magnet as closure, Lorenzo and Carlo from Italy designed the smallest keyring cable in the world - inCharge Bolt. And thanks to this pretty cool magnet closure, charge cable can attach onto keys, making it portable all the times.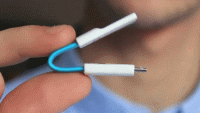 When closed, inCharge Bolt is just 1.5 inches. When opened, it can be 3.5 inches length; and lets you use your phone comfortably while charging.
More important, this product charges twice the speed of a standard cable. Last year, this small creative technology product has been raised on Indiegogo $ 400.000+, and successfully delivered to more than 25,000 funders all around the world.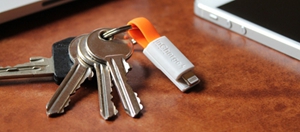 There is another magnetic charge cable which is used on SONY mobile phone to avoid frequent use of charge interface. For it charges mobile phone without waterproof charge interface open. With the help of strong oval shape neodymium magnet, charge cable can stick to cellphone easily.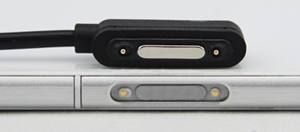 Magnets is idea item for creative technology product, if conceiving or designing something, taking full advantage of neodymium magnet may give you a big surprise.
China Magnets Source Material Ltd is a professional production for permanent magnet for charge cable with many sizes and shapes. Don't hesitate to contact us if you have such demand.