Spherical Magnet
The spherical magnet, compared with other shapes, is more used in life rather than industry. Such as jewelry, toys and other uses.
As jewelry, magnetic ball can be assembled into a variety of styles of necklaces, rings or bracelets to meet girls' requirements.
As toy, magnetic ball is also called buckyballs. A set of buckyballs is composed of 216 pcs NdFeB magnetic balls with diameter 5mm (of course there are other dimensions, such as D3mm, D4mm, D4.7mm, D5mm, D7mm, D8mm etc.). Since NdFeB magnet is easily oxidized, all magnetic balls have carried on surface treatment. Compared with the industrial magnets, there are more coating choices for buckyballs, such as nickel, gold, silver and a variety of paint colors.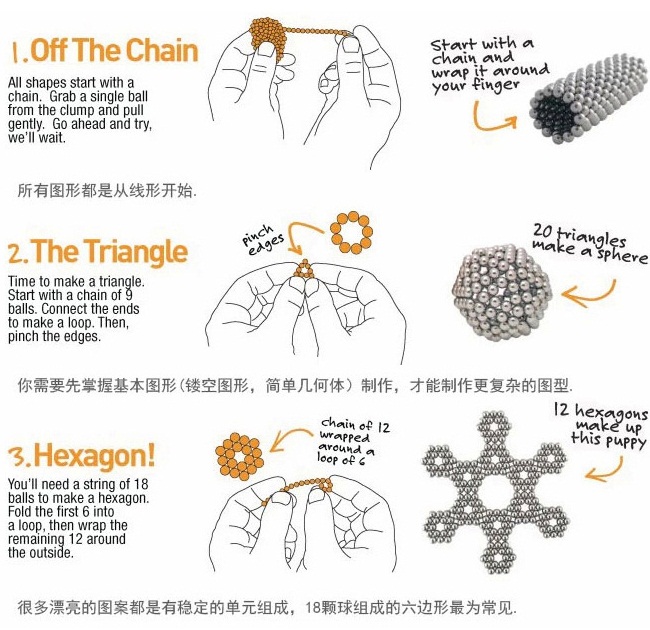 Unlike traditional building blocks, magnetic balls with strong magnetic force can attract each other; as long as you are imaginative, you can build millions of different shapes and patterns. The more the number of magnetic balls, the more complex shape is. Tired of working, high life pressure, and too many worries, you can play buckyballs which can make you release stress by deformation and distortion of buckyballs. In teaching, buckyballs can be used as a teaching tool to improve the geometric space of imagination.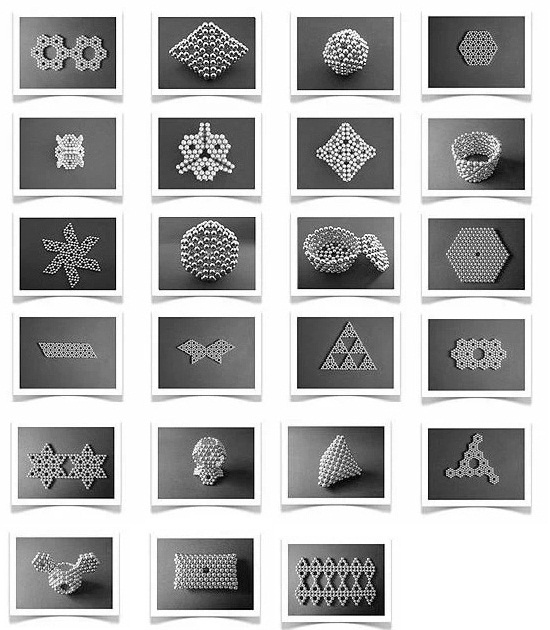 However, kids can swallow magnetic ball easily by mistake. So do not let children play buckyballs.
China Magnets Source Material Limited specializes in the production of magnetic balls, if you need, please feel free to contact us.